Jazzin The Black Forest: MPS em DVD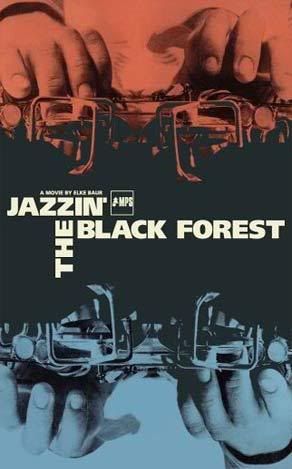 Depois dos excelentes
Between or Beyond The Black Forest
(os discos da
Crippled Dick
que abordaram o catálogo da
MPS
e que deram origem a uma belíssima série com títulos como
Between or Beyond the Iron Curtain
e
Between or Beyond the Northern Lights
) e do livro
Jazzin The Black Forest
(uma colecção da excelente arte da MPS e um título já há muito na minha "wants list"), eis que surge o inevitável DVD, um documento que, pela informação recolhida, parece necessitar de urgente visionamento por estes lados.
Do press release da Crippled Dick:
The Label MPS (for Musik- Produktion Schwarzwald) is known as the German "Blue Note". The label was established by producer and music enthusiast Hans Georg Brunner-Schwer (also named HGBS) from 1968 in Villingen. After he left the SABA enterprise, he made high class jazz productions in a wide variety. Till the 1980s, over 600 jazz vinyls were released in the whole spectrum from traditional Jazz to Free Jazz and Bossa Nova. For many german jazz musicians like Albert Mangelsdorff or Wolfgang Dauner, their career starts with the music recordings from Villingen.

Many famous international jazz musicians have also released on MPS. To name only a few, there are recordings from Oscar Peterson, George Duke, Ella Fitzgerald, Duke Ellington and Dizzy Gillespie.

Elke Baurs documentary "MPS- Jazzin the Black forest" is an affectionate portrait of the label and his founder HGBS. Interviews with many musicians and former colleagues and rare live documents revive a jazz era and the "Most Perfect Sound".