Marc Moulin em entrevista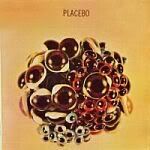 Marc Moulin, o senhor Placebo, deu uma rara entrevista a Laszlo Colombani, um dos membros do site belga Allphon. Durante duas horas, Marc Moulin falou sobre a sua vida, a sua música, as suas bandas, desde os Placebo aos Telex.
Para aqueles que desconhecem a obra do senhor Marc Moulin, façam o favor de arranjar:

Placebo - Ball of eyes (Columbia, 1971)
Placebo - Placebo (Harvest, 1974)
Marc Moulin - Sam Suffy (Columbia, 1975)
Telex - Looking for Saint Tropez (Sire, 1978)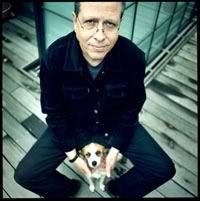 No entanto, é bem mais fácil arranjarem isto :
Marc Moulin - The Placebo Sessions 1971-1974 (Counterpoint, 1999)
Marc Moulin - Sam Suffy (3oth anniversary edition) (Blue Note, 2005)
Telex - I don't like remixes (SSR, 1999)
Telex - I don't like music (SSR, 1998
, com remisturas de Carl Craig, I:Cube e 20/20 Vision, entre outros
)
Telex - I (still) don't like music (SSR, 1999
, com remisturas de Morgan Geist, Juan Atkins e Ian Pooley
)

Marc Moulin fez um álbum a solo para a Blue Note chamado Top Secret (em 2001), onde misturava géneros, como já tinha feito noutros projectos, entre os quais, os Placebo e mesmo os Telex. Neste caso, os géneros eram o jazz e a house que muito caminhavam juntos, nesta altura. Doeu ler as críticas a dizerem que Marc Moulin era um copista de Saint Germain, quando a verdade era pura e simplesmente ao contrário.
A primeira parte da entrevista já está online
aqui
, com fotos exclusivas fornecidas pelo próprio Sr. Placebo.