The Jam downloads!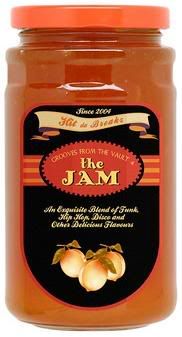 E está tudo finalmente pronto, capa e conteúdo. Agradecimentos uma vez mais a todos os que colaboraram e muito especialmente ao
omda
pelo incrível artwork. Desta vez vamos tentar um modelo de "distribuição" diferente e os downloads poderão ser feitos a partir aqui mesmo do blog graças ao yousendit. Alternativamente, poderão também ser conseguidos através do soulseek. Se precisarem de saber nicks e essas coisas, deixem um comentário aqui em baixo. E é tudo. Esperamos que gostem deste 4º volume dos
Grooves From The Vault
... A Jam está deliciosa e carregadíssima de funk!
PS: Não se esqueçam que no
fórum do HdB
estão abertas as "inscrições" para o primeiro Swap Meet (
neste thread
) que deverá ocorrer no próximo dia 5 de Novembro. Participem!

Grooves From The Vault Vol. 4 - The Jam
Parte 1

Grooves From The Vault Vol. 4 - The Jam
Parte 2
Grooves From The Vault Vol. 4 - The Jam
Artwork